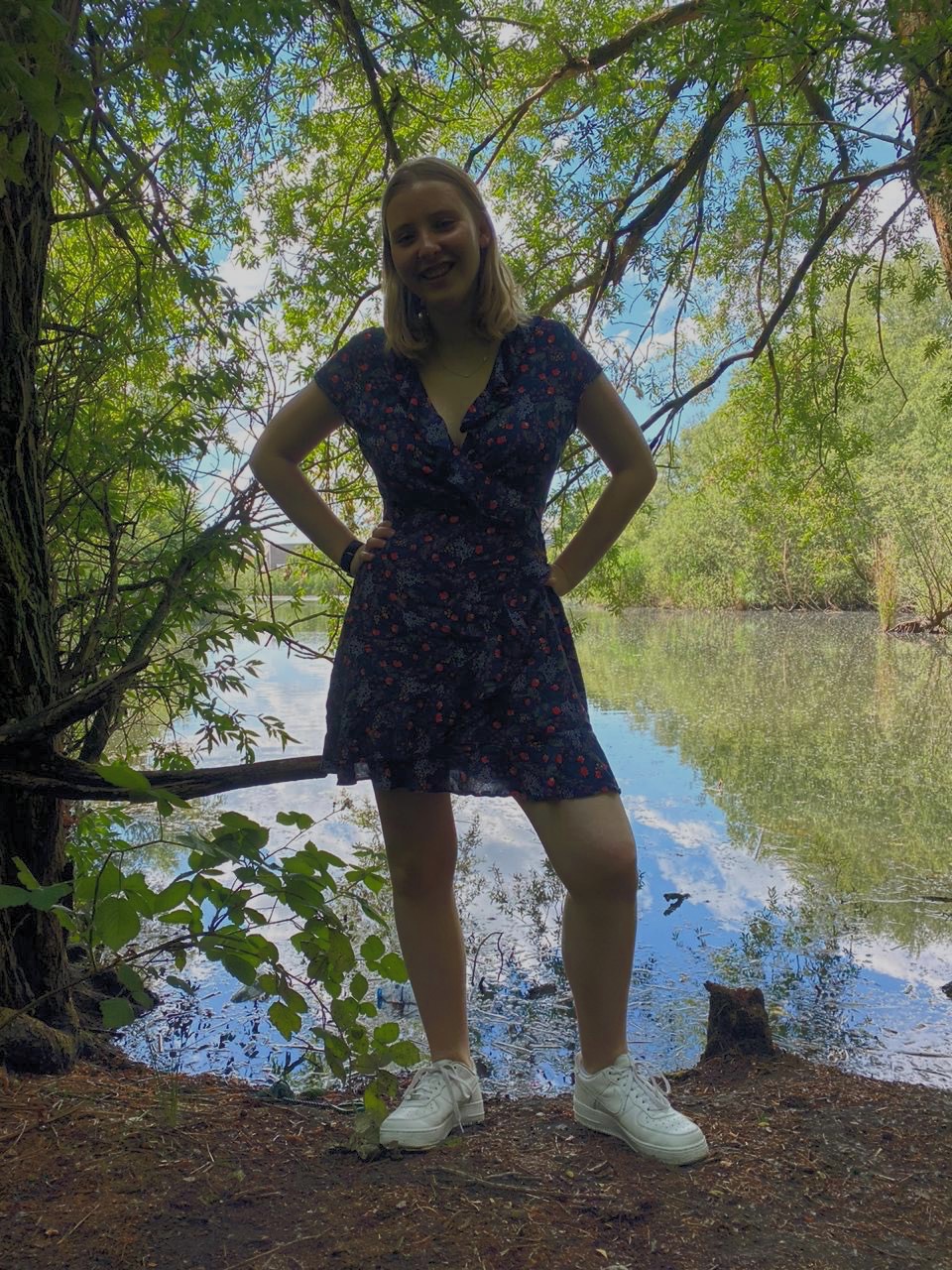 19 jun 2020

'I can practice my Dutch and interact with locals.'

Geplaatst op 19 juni 2020

in

mensen
Tabea (17, uit Duitsland) is een van onze eerste studenten die via haar school, het United World College, vrijwilligerswerk in de winkel heeft gedaan.
"When I arrived at United World College Maastricht, within the first week or so we were introduced to a lot of very cool and appealing initiatives in Maastricht that we could volunteer at, as a part of the requirement for our IB Diploma. I learned about many very interesting initiatives in the city, but I was particularly drawn to Gedeele Weelde. I had previously visited it with a group of students and the community aspect, as well as learning many new recipes really intrigued me. So I talked to my teacher, who helped me contact Gedeelde Weelde and after a trial day I decided to make it my weekly service, 3 hours per week.
Another thing that I really enjoyed about helping out at Gedeelde Weelde was that I could practice my understanding of Dutch and interact with locals. My native language, German, is obviously not too far from Dutch, but as I go to an international school in Maastricht, everything is in English. When I first moved here, I thought I would be able to learn Dutch really quickly, but because everything around me is in English it's quite hard to get to know more local people that actually speak Dutch, so in that aspect gedeelde Weelde also really helped me.
From learning new recipes and cooking in the cafe, over putting new orders into shelves, to washing the dishes or sweeping the floor; I was able to help in many different aspects of the store and even if it was only for 3 hours every week I always enjoyed my time there. I would also sometimes just come there on the weekend to study or read about nutrition in the little collection of books of the store.
I have been on a constant journey, trying to be more and more sustainable in my day to day life and nutrition plays a very big role in that. I went from being an absolute meat lover to becoming vegetarian and then to becoming vegan. I think it's very important to be mindful of what you consume and actually put thought into what you nourish your body with and my time in Gedeelde Weelde really helped me along the journey."
Bedankt aan Tabea en haar drie mede-studenten die voor hun vrijwilligendienst Gedeelde Weelde gekozen hebben en bedankt aan het United World College voor het mede faciliteren hiervan!